Assets in low-cost Prime ETF range pass €500m & Amundi adds new US corporate bonds ETF
Tuesday 24 September 2019
Product, Press Release
Following the success of Amundi's Prime ETF range, launched in March and which already attracted over €500m1 in assets under management, Amundi announces a new addition to the range: Amundi Prime US Corporates – Ucits ETF DR, with an ongoing charge of 0.05%2.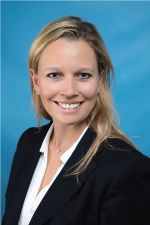 Investors' search for yield means corporate bonds have been the most popular part of Europe's ETF market this year. We already offered Euro Corporate bonds at 0.05%, but now our clients also demand ultra-low cost US credit exposure. That is why we created a Prime US Corporates ETF, Europe's lowest cost US Corporate bond ETF3, to ensure we could better serve our investors.
Fannie Wurtz, Head of Amundi ETF, Indexing and Smart Beta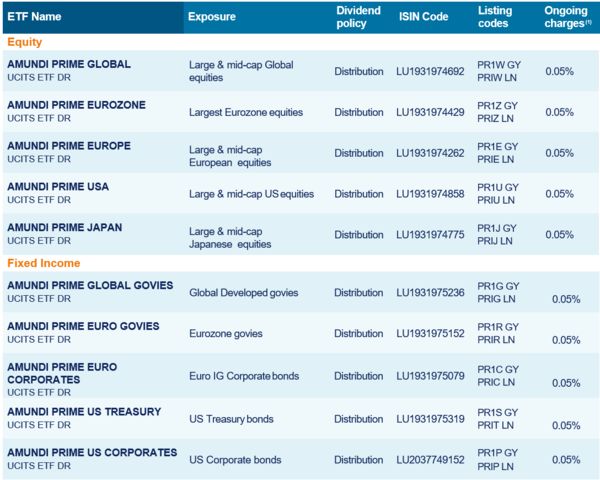 Amundi's Prime ETF range aims to offer investors exposure to the key building blocks of a diversified portfolio at the lowest possible cost. The 10 ETFs in Amundi's Prime range cover fixed income and equity markets in Europe, USA, Japan and the world. They all have the same ongoing charge of 0.05%, use physical replication and track indices from Solactive4, a well-established and cost-efficient index provider. Additionally, as with all Amundi ETFs, the Prime range excludes controversial weapon providers.
Prime US Corporates – Ucits ETF DR was listed today on Xetra – the German stock exchange - and will soon be listed on LSE and Borsa Italiana.
Product Factsheet Amundi Prime ETF range
1. Amundi as of End August 2019.
2. Ongoing charges - annual, all taxes included. For Amundi ETF funds, the ongoing charges correspond to the Total Expense Ratio. The ongoing charges represent the charges taken from the fund over a year. When the fund has not closed its accounts for the first time, the ongoing charges are estimated. It compares the annual total management and operating costs (all taxes included) charged to a fund against the value of that fund's assets. Transaction cost and commissions may occur when trading ETFs.
3. Source: Amundi ETF at launch date.
4. For further information on the index provider, please consult www.solactive.com.
---
Document