Discover our broad range to benefit from US market opportunities
US assets could be an interesting diversification opportunity for investors willing to benefit from attractive bond yields, among DM bonds, sound earnings growth and USD resilience. US assets are in favor in 2019, but selection will be key: Amundi ETF offers a comprehensive US Equities and US Fixed Income range to help investors implement their convictions.
Our US equity range Our US bond range
US economy and markets views
The robust performance of the US economy in 2018 has led to the supremacy of US risk assets compared to the rest of the world. Moving towards the end of the year and into 2019, global investors have started to raise questions about whether the US economy and business sector will continue to shine, how inflation will evolve, and which direction the Federal Reserve will take going forward.

US economy in great shape but reaching the peak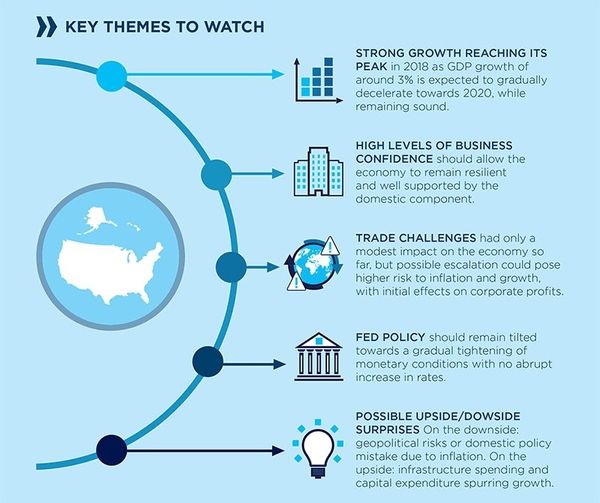 Source : Amundi research . Data as of October 31, 2018.