Amundi expands Climate Paris Aligned ETF range
Tuesday 27 April 2021
Product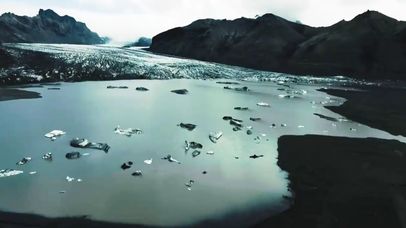 Amundi, Europe's largest asset manager1 and a pioneer in Responsible Investing, today announces the expansion of its Climate ETF range, with the launch of a fixed income fund, the " Amundi iCPR Euro Corp Climate Paris Aligned PAB - UCITS ETF DR ". Listed on Xetra, the ETF is offered to investors with an ongoing charge (OGC) of 0.16%2 making it the lowest-cost Euro Corporate Bond PAB ETF3.
As a long-term advocate of responsible investing, Amundi has notably developed a widely recognised leadership in climate indexing solutions, pioneering low carbon index investing in 2014 and subsequently launching one of the first Paris Aligned Benchmark (PAB) ETFs in 2020. Amundi now adds a fixed income exposure to its range of PAB ETFs intended to meet the needs of investors seeking to respond quickly to the climate emergency.
The Amundi iCPR Euro Corp Climate Paris Aligned PAB - UCITS ETF DR offers investors:
Investment Grade, Euro corporate credit exposure aligned with the Paris Agreement
An investment solution designed to reduce average Greenhouse gas emissions by 50% vs its investable universe with an additional year-on-year self-decarbonisation of -7% objective
Exclusions based on normative and sector criteria
With the addition of this new fund, Amundi now offers a wide range of Paris-aligned climate ETFs, spanning both equity and fixed income. The range comprises exposure to Euro Corporate fixed income as well as Eurozone, European, and global developed equity markets, all of the ETFs in this range are classified under Article 9 of SFDR.
The launch of this ETF illustrates our unwavering commitment to developing simple, ready-to-use tools that help investors to implement their ESG and climate strategy depending on their objectives and constraints. We believe that ETFs have a critical role to play in driving the transition to a low carbon economy.
Fannie Wurtz, Head of Amundi ETF, Indexing and Smart Beta
1 Source IPE "Top 500 asset managers" published in June 2020 and based on AUM as of end December 2019
2 OGC: Ongoing charges - annual, all taxes included. The ongoing charges represent the charges taken from the fund over a year. Until the fund has closed its accounts for the first time, the ongoing charges are estimated.
3 Transaction cost and commissions may occur when trading ETFs.
---
Document