Amundi expands ETF thematic range with new Smart City & Smart Factory ETFs
Thursday 17 October 2019
Press Release, Product
London – 17 October 2019 - Amundi announces the launch of two new thematic ETFs: the Amundi Smart City UCITS ETF and the Amundi Smart Factory UCITS ETF.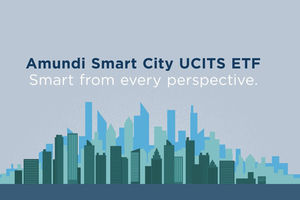 Smart Cities are fast emerging as a response to rapid urbanisation, which will see two-thirds of the global population living in urban areas by 20501. New 'Smart' technologies will help cities address the challenges of urbanisation by increasing efficiency, productivity, and sustainability.
To help investors tap into the potential offered by these cities of the future, nearly 2082 stocks from six key sectors were identified to underpin the Smart City ETF: public infrastructure, smart homes, e-commerce, healthcare, entertainment, and technology.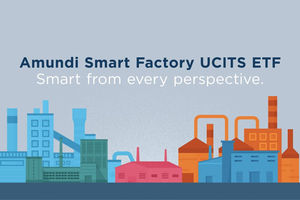 Innovative and disruptive technologies have also given rise to a new type of Smart Factory that is revolutionising manufacturing. Again, five key sectors were identified to help investors benefit from this trend, creating a portfolio of 2522 stocks from companies involved in: Advanced Robotics, Cloud Computing & Big Data, Cyber Security, Augmented Reality & 3D printing and the Internet of Things.

Recognising the importance of diversification, Amundi's new ETFs cover both developed and emerging markets and use a multi-sector approach that combines several thematic exposures. Both ETFs track indices from Solactive3. The new ETFs were listed on Euronext Paris and Euronext Amsterdam with the same competitive ongoing charges of 0.35%4.
Innovation is in our DNA, and we are always looking for new opportunities for investors. With our Artificial Intelligence ETF, and now these new Smart City and Smart Factory ETFs, we can help investors to capitalise on three of the major themes that are shaping our future.
Fannie Wurtz, Head of Amundi ETF, Indexing & Smart Beta

AMUNDI SMART CITY UCITS ETF AMUNDI SMART FACTORY UCITS ETF
Investing in 'Smart Cities' Investing in 'Smart Factories'
1. Source: UN WUP 2018. More developed regions comprise Europe, Northern America, Australia/New Zealand and Japan. Less developed regions comprise all regions of Africa, Asia (except Japan), Latin America and the Caribbean plus Melanesia, Micronesia and Polynesia.
2. Source: Solactive as of 13/10/2019
3. For further information on the index provider, please consult www.solactive.com
4. Ongoing charges - annual, all taxes included. For Amundi ETF funds, the ongoing charges correspond to the Total Expense Ratio. The ongoing charges represent the charges taken from the fund over a year. When the fund has not closed its accounts for the first time, the ongoing charges are estimated. It compares the annual total management and operating costs (all taxes included) charged to a fund against the value of that fund's assets. Transaction cost and commissions may occur when trading ETFs.